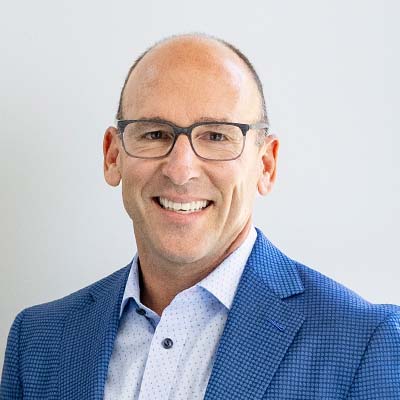 Scott Hanson
Co-Founder and Senior Partner
,
CFP®
Scott Hanson is a senior partner and founding principal at Allworth Financial. A nationally recognized financial expert, he's been named to Barron's list of the Top 100 Independent Wealth Advisors (1) in America numerous times and has been listed as one of the 25 most influential people in the financial services industry nationwide.(✢)
Under Scott's direction, through a combination of both organic expansion and acquisition, Allworth Financial has grown to over $15 billion in assets under administration.(4) Over the past four years, Scott and his business partner, Pat McClain, have introduced Allworth into markets in every region of the country, while expanding the company's service offerings to include tax planning, accounting, and estate planning guidance.
For over 20 years, Scott has co-hosted Money Matters, a call-in, financial topic radio program and podcast, making it one of the longest-running shows of its kind in America.
A frequent guest columnist for several national financial publications, Scott is the author of Personal Decision Points: 7 Steps to Your Ideal Retirement Transition (2016), Personal Decision Points: 7 Steps to Your Ideal Retirement Transition 2nd Edition (2021), Money Matters: Essential Tips & Tools for Building Financial Peace of Mind (2006), and the co-author of Investment Advisor Marketing: A Pathway to Growing Your Firm and Building Your Brand (2013).
In 2004, Scott and Pat McClain founded Liberty Reverse Mortgage, which was later acquired by Fortune 500 Company Genworth Financial and is now one of the largest reverse mortgage companies in the country.
In 2010, Scott was recognized as the Outstanding Philanthropist by the Association of Fundraising Professionals, California Capital Chapter, and has received the Distinguished Alumni Award from his alma mater, California State University, Chico. It 2021, he was recognized by InvestmentNews as one of the 10 "Icons and Innovators" of the financial services industry nationwide. In 2019, Scott was the inspiration behind the founding of Allworth Kids, which has provided laptops, overnight kits, and financial assistance to over 200,000 foster kids to date.
A running and cycling enthusiast, Scott has completed the Western States 100-mile endurance run, the Iron Man triathlon, and numerous century-plus mountain bike races.
Scott Hanson resides in El Dorado Hills, California, with his wife Valerie and their four children.